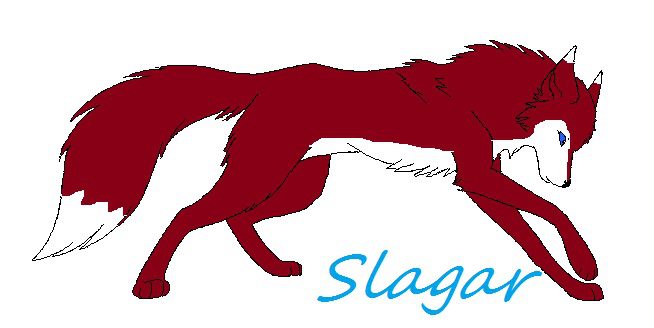 The alpha male of the Lupine Terrors and mate to Kaeerah. Father of (presumably) Fenris, Tether, Rend, Requiem and Wraithe.
Slagar is the eldest son if Chevis and KitKat, but he could not be any different from his noble parents. At his core, Slagar has always hungered for power, and a deep-seated insecurity made that hunger all-consuming. As the oldest, Slagar should have been the leader of his siblings and heir to the pack, but in truth it didn't really work out that way. Ama died young, and Schultz and Mavra were both strong and independent warriors. No one had any interest in ambitious young Slagar.
Worse, his father sensed in him a weakness and inability to lead. When it became clear that Slagar would not be inheriting his ancestral pack, he rebelled and joined his cousins Max and Scringe in the evil pack. Not one to let his ambitions be squashed, Slagar broke away from the ESLP early and founded his own small splinter-cell pack.
The Lupine Terrors
Edit
Slagar may have been wholly unremarkable if he had not had the fortune of meeting Kaeerah. This dark, deadly lupess charmed him quickly, and he eagerly accepted her as a mate. Nevertheless, as careful as Slagar had always been to maintain absolute power, he seems to have given it away without realizing; in many ways, it's now Kaeerah who pulls the strings behind his pack.